Follow our steps and make cross-border shipping easy.
Step 2: Choose your cross-border shipping service
Whether you're looking for a next-day delivery, or if speed isn't
 an issue, we have you covered with a variety of shipping options.
Image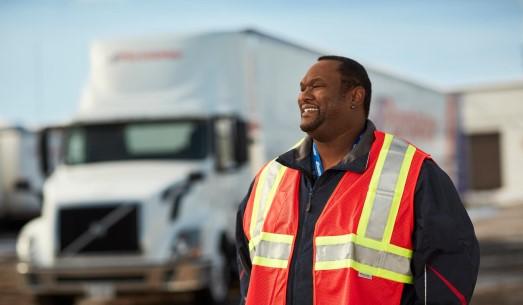 Purolator Express® U.S.
Need next-day delivery to the U.S.? We'll make 
sure your shipment gets there on time.
Multiple delivery times available to meet your service level needs
Detailed, in-transit tracking
Guaranteed, next-day delivery to the U.S.*
Purolator Ground® U.S.
For less urgent U.S. shipments that can take a couple 
of business days or more to arrive.
Pickup and delivery services available on Saturdays
Flexible delivery times to suit your schedule
Detailed, in-transit tracking
Image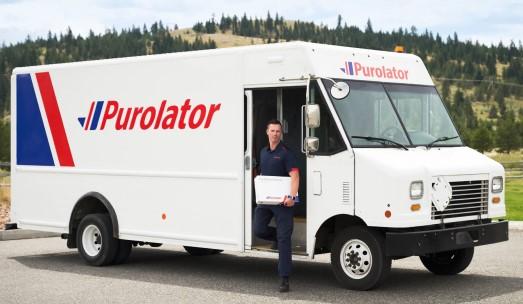 U.S. shipping service
| Service | Purolator Express® U.S. 9AM | Purolator Express® U.S. 10:30AM | Purolator Express® U.S. 12PM | Purolator Express® U.S. | Purolator Ground® U.S. |
| --- | --- | --- | --- | --- | --- |
| Delivery by | 9AM the next business day to select U.S. destinations* | 10:30AM the next business day to select U.S. destinations* | Noon the next business day to select U.S. destinations* | End of day, the next business day to most U.S. destinations* | End of day in two or more business days* |
Step 3: Prepare U.S. customs documentation
Shipping to the U.S. can involve a lot of paperwork, technical language and regulations to comply with – but it doesn't have to be complicated. Our self-serve compliance tool, Purolator Trade Assistant, allows you to obtain HS codes, estimate duty rates and find U.S. customs documentation.
How to use Purolator Trade Assistant
Prepare your customs documentation with the help 
of Purolator Trade Assistant.
Transfer Customs Documents Electronically
When you ship with Purolator, our Digital Commercial Invoice helps you transmit your trade records electronically with your shipment. This reduces the chance of errors and delays in cross-border shipping, giving you peace of mind.‡
Image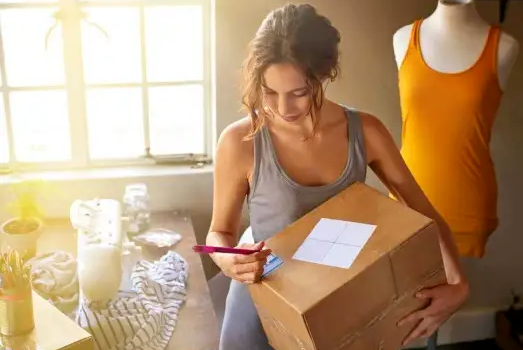 De minimis shipments ("Section 321")
The Canada-U.S.-Mexico Agreement (CUSMA) allows goods to enter the U.S. from Canada duty-free. A "de minimis" shipment, or "Section 321", allows for qualifying goods valued at $800 USD or less to enter duty-free into the U.S.
Under this legislation shipments are also permitted to enter without formal entry
This regulation is a great option for cross-border shippers to save money and time
Step 4: Start shipping!
If you've completed the steps above, you're ready to ship to the U.S. with peace of mind. To start your journey, register online for a fast and simplified shipping experience. Alternatively, use our location tool to find a shipping centre near you.
How the Orthotic Found Cross-Border Shipping Success
Steve Magirias, VP of Operations for the Orthotic Group, explains how partnering with Purolator optimized the Orthotic Group's cross border shipping and reverse logistics processes to significantly reduce shipping costs.
Get savings and more when you open a Purolator business account
Save 40%† on all Purolator Ground® and Express® services within Canada, to the U.S. and around the world. Plus, enjoy competitive rates and dedicated sales support.
More Business Offerings
---
*Certain terms, conditions and geographic restrictions apply (including point of origin and destination guarantee restrictions and money-back guarantee restrictions). In most cases, end of day means 9 p.m. (receiver's local time). The service guarantee may be suspended, modified or revoked at Purolator's sole discretion. See Purolator Terms and Conditions of Service at purolator.com for full details.
†Offer for a fixed discount up to 40% is available for a limited time only to customers that qualify to create a new Purolator business account and for certain shipments only within Canada. Calculated on Purolator's published list rates, available at purolator.com/rates, and cannot be combined with other discounts.
‡Exceptions apply. Many countries still require a paper copy of the Commercial Invoice. The customer must understand the trade regulations for the country to which they are shipping.