Digital Lab is our technology innovation department that supports broader innovation projects and enables integration of new business strategies into day-to-day operations.

Build momentum and support innovation through rapid
technology prototyping and development 
Our research, software development, electrical and mechanical engineering capabilities come together with deep business knowledge to fuel a culture of moving our capabilities forward. From hack days to co-op programs, we think differently to influence change.
In 2022, the Digital Lab and the Operations Research & Development team has merged to create one organization within the IT department, reporting to Ricardo Costa Senior Vice President & CTO. 
We are focused on the research, implementation, and evaluation of new technologies with a lens to being impactful and sustainable today and the years to come.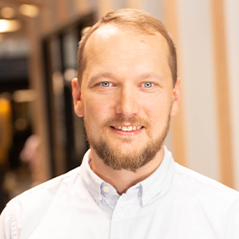 Dariusz Grabka, Head of the Digital Lab,
based in Kitchener, Ont.
A seasoned technology and innovation leader, Dariusz most recently held the title of CTO at logistics start-up ShipperBee, and VP Engineering at Canadian retail technology company Tulip. Dariusz leads the Digital Lab with a focus on building a solid pipeline of talent, partnerships, and impactful innovations. He's a father of three kids, aged three and under, a faithful Toronto Raptors season-ticket holder, and committed to developing the broader Canadian technology ecosystem.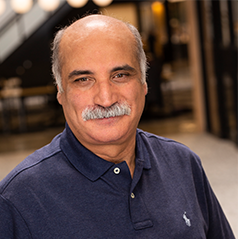 Khelil Khelil, Senior Manager, Applied Research and Innovation, 
based in Montreal, Que.
Khelil leads the new Applied Research & Innovation group within the Digital Lab, which focuses on the research, development, and testing of innovative solutions for Purolator's delivery network, facilities, and operational capabilities. Khelil holds an MBA in Logistics and Transportation, along with 40-years of experience (25-years of those are with Purolator) in business consultancy, investment projects and strategy development globally. Khelil is a father to one boy and is committed to developing and innovating Purolator's operations network.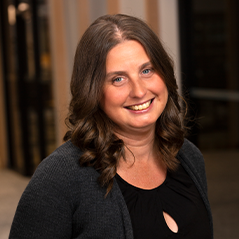 Cathy Yarwood, Software Development Team Lead, 
based in Burlington, Ont.
Cathy leads one of the Digital Lab software development teams and brings 8-years of logistics technology experience and a background in accounting. Cathy delivers a wealth of knowledge in many different disciplines to the team. Outside of managing a team and technology projects, she can be found running, reading or hanging out around a campfire.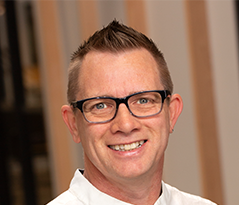 Darren Wainwright, Software Development Team Lead, 
based in Aylmer, Ont.
Darren is a self-taught software engineering veteran whose more than 20 years of experience span multiple industries. Darren leads a cross-functional development team in the Digital Lab, with a focus on embedded technology and IoT that positively impacts and enriches its audience. He lives in a rural community with his wife along with an abundance of pets. When he's not wrangling the family chickens, he can be found crafting items in his small workshop.
Our Culture
We believe in making the long term, better. 
We believe in best practices over bureaucracy. 
We believe in candour, transparency, and appreciation.
We believe that becoming uncomfortable is often how we learn. 
A highly collaborative environment
Our iterative development process values progress over progression. Through relationship and collaboration, we solve problems and foster relationships.
Unique and creative space fostering innovation
Our goal is ambitious, and our culture is contagious. Quarterly Hack Days, open-concept offices and a room to explore passions fuel us toward our goals of developing tools for the future of shipping.

Visual Sorting Assist
Project sorting information onto parcels to clarify routing and postal code information for our sorters.  

Delivery Pro
A complete last-mile delivery software solution that includes a new iOS and Android mobile app. Allows any Purolator partner to deliver on behalf of Purolator.

Quick Stop Box
A new solar powered smart, cloud-connected parcel drop box.

Terminal–In–A Box
A complete IT and networking mobile shipping terminal in a package the size of a large suitcase.

Autonomous Sorting Robots
Researching and selecting vendors for automatic, autonomous robots to assist with package sorting in 24/7 environments.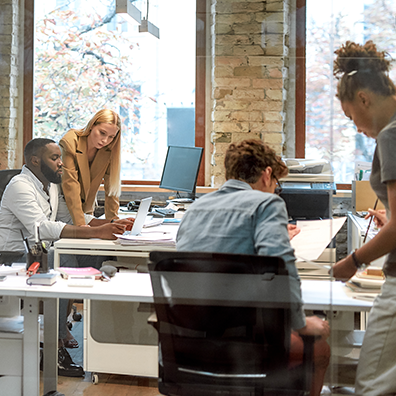 Join our leading team
We hire approximately 10 Co-op students per semester from universities and colleges in southern Ontario. More school partnerships will be created in coming years.
We are regularly hiring software developers and electro, mechanical and systems engineers. PDL provides many opportunities for new graduates and those seeking entry-level technical roles to find long term careers at Purolator.
Our Locations
Head Office (Kitchener)
The "main" Digital Lab office is in Waterloo Region, inside Catalyst Commons.
Purolator Digital Lab
210 - 137 Glasgow St. Suite 208
Kitchener, Ontario | N2G 4X8 
647.962.5506