Helping Canadians stay connected during the holiday shipping season.
Already have an account?
Holiday resources at your fingertips.
Discover packaging guidelines, peak-season pricing, holiday shipping send-by dates and other resources to help you plan your shipments during peak season and successfully prepare for your busy holiday season.
Service updates and COVID-19
See our COVID-19 updates.
See all service updates.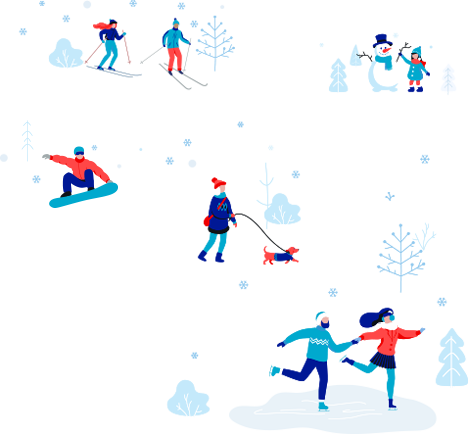 2020 DECEMBER: Send-by dates*
11
Friday
Africa, Eastern Europe, the Middle East and South Asia
15
Tuesday
United States via Purolator Ground®
17
Thursday
East Asia (including China, Japan and Thailand)
18
Friday
Australia, Mexico, Caribbean, South and Central America
Western Europe (including the United Kingdom, France and Germany) 
22
Tuesday
Canada, next-day** delivery (where available)
United States next-day** delivery (where available)
Plan for peak-season shipping.
Plan ahead for a busy holiday season with Purolator's wide range of efficient and flexible delivery options.
Gain peace of mind with "contactless deliveries" and enhanced safety measures that mitigate health and safety risks to our employees and customers in response to COVID-19.
Get delivery updates via SMS text notifications, set delivery preferences, digitally sign for packages and more.
Stay ahead of expectations and fulfill orders daily with guaranteed† next-day delivery by 9 p.m., 7 days a week.
Offer safe and convenient alternative delivery for your customers with our award-winning Mobile Quick Stop trucks.
Peak-Season Planning Resources
---
*Purolator's standard terms, conditions and geographical restrictions apply to scheduled delivery times. See Purolator Terms and Conditions of Services.
**Customers who want next-day service on shipments to arrive by Dec. 24, 2020, should ship no later than Dec. 22, to allow for limited operations on Dec. 23 and any possible weather-related delay that may occur during this time of year.
† Certain terms, conditions and geographic restrictions apply (including point of origin and destination guarantee restrictions and money-back guarantee restrictions). In most cases, end of day means 9 p.m. See Purolator Terms and Conditions of Service for full details. To select points in Canada, delivery will be on the day specified by Purolator.