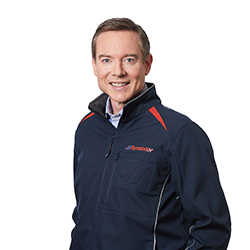 John Ferguson
President and CEO
Purolator Inc.
Accelerating our plans to help businesses recover following COVID-19
June 30, 2020
Our President and CEO, John Ferguson, shares how Purolator is meeting our customers' changing needs and how we will support Canadians as the economy opens back up, through job creation and by keeping goods flowing across the country.

We are continuing to make operational adjustments in order to keep our employees, customers and communities safe throughout the COVID-19 pandemic. For urgent deliveries, please select from our suite of time-definite Purolator Express® services. Click here to see current service impacts.

We're committed to health and safety
At Purolator, protecting the health and safety of our employees, operations, customers and communities is our top priority.
To help protect against the spread of the coronavirus, we have established a cross-functional COVID-19 taskforce and robust emergency preparedness and business continuity plans that address detailed scenarios that could arise across all of these workstreams, including our operating locations, retail stores, office spaces and partners across North America.
Purolator is following recommendations of Public Health Agency of Canada and Centers for Disease Control and Prevention. We continue to closely monitor this pandemic and have implemented several safety measures to help mitigate health and safety risks to our employees and customers.
Service updates and FAQs
See service updates related to COVID-19 impacts.
See frequently asked questions (FAQs).
We're committed to supporting Canadians
Supporting healthcare
Thank you to the amazing doctors, nurses, medical students, and volunteers who are fighting against COVID-19 every day. Keeping these healthcare heroes safe is important to us because it means they can continue to treat patients and help contain the spread of the virus.  
We've delivered 50 million pieces of personal protective equipment – including masks, gloves and gowns – and we're still going strong. We're also delivering COVID-19 testing kits and diagnostic equipment to hospitals to help the federal government accelerate its testing goals.
Additionally, we're excited to have teamed up with Conquer COVID19 and are proud to play a role in delivering critical personal protective equipment to Canadian hospitals across the country.
Supporting communities
Purolator's commitment to tackling hunger in Canada remains unchanged. Amidst the overwhelming effect of COVID-19, the need is increasing and food banks across the country are feeling the strain.
We've reinvigorated our Purolator Tackle Hunger® program and launched a Purolator Tackle Hunger (PTH) COVID-19 website, dedicated to raising donations for Food Banks Canada and to help strengthen the food supply for those in need. Thanks to the partnership of the Canadian Football League, the program and community support is further extended. In 2020, the Purolator Tackle Hunger program donated 1.6 million pounds of food to food banks across Canada.
Image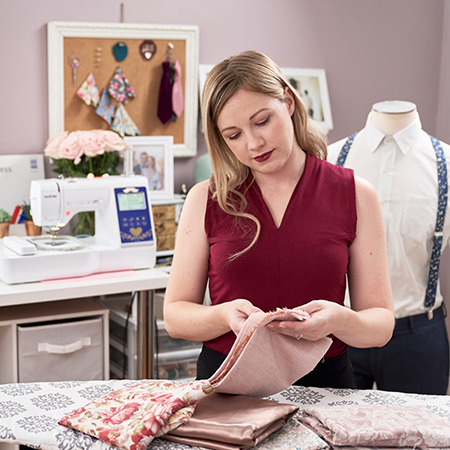 Small Business COVID-19 Resources
We're here to support small businesses. Learn more about small business FAQs, tips and other resources on COVID-19.
Image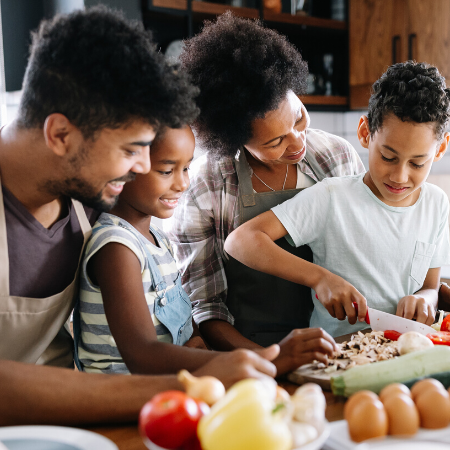 Purolator Tackle Hunger
Canadians are relying on food banks now more than ever. Learn how you can support our cause to tackle hunger during COVID-19.
Image
Promises delivered with gratitude
We're thankful for the outpour of community support and words of encouragement. See the shoutouts to our couriers.
Coronavirus (COVID-19) FAQs
Service impacts
Purolator has been designated as an essential service in Ontario, Quebec and Nova Scotia, as we are a critical supply chain partner for businesses, consumers and partners across North America. We are confident this designation will continue in every province if they put in place emergency management measures. We will continue to deliver every day to help our customers and Canadians get what they need.
To ensure the safety of customers and employees, we changed operating hours and enforce distancing practices. Please visit our Locator Tool to see the most up-to-date hours of operation. Please contact Staples and Authorized Shipping Agent locations directly to confirm their hours of operation before visiting.
In accordance with government authorities and service partner restrictions, we are temporarily adjusting service to U.S. and international destinations until further notice. Click here for details.
We are happy to accept verbal consent instead of a written signature for most shipments. For Adult Signature Required shipments, recipients are required to show proper government-issued photo identification (ID), in person at the door, while staying a safe distance from the courier.
Yes, you can create a shipment online with our E-Ship® Now shipping portal. On your mobile device, download our app for IOS or Android to create a shipment, schedule a pickup, track a shipment and print your shipping label at home. If you don't have a printer, select the QR code option and schedule your pickup. The QR code will be scanned when your parcel is dropped off at a Purolator Shipping Centre.
For businesses and shipping to the U.S.:
Business shipping accounts can create an online account with our E-Ship® Online portal.
Questions?
If you have questions about our online shipping services, see our shipping FAQs or contact us.
Until further notice, we've temporarily suspended our on-time delivery guarantees for all Purolator Express® services. See our Service Alerts and Updates for more details.
As business operations continued to be impacted by COVID-19, we recommend shippers contact their customers to determine if locations they are shipping to remain open in order to reduce unsuccessful deliveries and shipment returns.
For the time being, we ask that manual waybills be completed and attached to packages when picked up by our couriers or dropped off at our Purolator Shipping Centres. We want to help keep everyone safe from the spread of COVID-19. We're following Public Health Agency of Canada recommendations around physical distancing (two metres apart) and avoiding prolonged interaction with others. As such, our employees will not be able to assist in filling out manual waybills.
You can create shipments, schedule pickups, track packages and create shipping labels online with our E-Ship® Now shipping portal. If on your mobile device, download our app for IOS or Android, and you can print your shipping label at home. If you don't have a printer, select the QR code option and schedule your pickup. The QR code will be scanned when your parcel is dropped off at a Purolator Shipping Centre.
Health and safety
As stated by the Public Health Agency of Canada, coronaviruses have poor survivability on packages and other surfaces. Therefore, the risk of transmission through this form is very low. To date, there hasn't been a case of COVID-19 recorded as linked to transmission through the surface of a package.
In addition to conducting "contactless deliveries," our employees are expected to avoid prolonged close contact with others and maintain a minimum physical distance of two metres from others. Each terminal and facility take a customized approach that work for locations across our network. To support this, we may limit the number of customers in our Purolator Shipping Centres at one time.
We are doing everything we can to protect the well-being of our employees, our customers and the communities we serve. That's why we've put in place advanced, and more frequent, sanitization practices across our network, facilities and vehicles.
We reconfigured workspaces to ensure physical distancing, and now offer "contactless" deliveries, curbside pickups and online training for our staff. Our facilities follow sanitization and personal protective equipment protocols, and we're continuing to follow advice from public health organizations and medical experts to guide our ongoing COVID-19 response.
We are making the following temporary service changes to continue to our operating hours of Purolator Shipping Centres:
Obtaining verbal consent instead of requiring a written signature for most types of shipments. This avoids the spread of germs through scanners and styluses being passed back and forth.
Encouraging payments through debit and credit card at our Purolator Retail Centres.
Offering curbside pickup at select Purolator Shipping Centres. Visit our Locator Tool to find a curbside location near you.
Encouraging customers to use our online tools on the home page of purolator.com to schedule and track shipments, and pay invoices.
Business continuity plans
We have robust business continuity plans that address detailed scenarios that could arise across our business, including our 175 operating locations and retail stores, international business lanes, office spaces and extended vendor and partner supply chains. Purolator's COVID-19 response model is a cross-functional group structured with the key focus areas:
Business Continuity Management Team:
Responsible for assessing and planning for a significant or prolonged disruption to Purolator's network including node isolation, service interruptions, operational backlogs or staffing shortages. 
Pandemic Response Team:
Led by Purolator's Operations Excellence department, this leverages past proactive response events experience (Labour Disruptions, Peak Season Planning, Volume Variation to prepare for near-team issues and business fluctuations.
Executive Pandemic Committee:
Includes all of Purolator's Executive team members, along with key sub-team members across functions to provide the business with directional and cross-functional oversight.
We've taken many steps to ensure we continue to meet meet growing delivery needs, such as opening new facilities, hiring more people, and delivering to more stops.
To prepare for major incidents, we regularly practice world-class emergency management exercises across our network. We also have well-practiced business continuity plans and customer-specific protocols to protect service levels for our customers.
Making Canada stronger
Throughout COVID-19, we made a promise to deliver important items to help make Canada stronger, while maintaining the health and safety of our employees and the communities we serve. Here's a snapshot of how we quickly adjusted and expanded our capabilities and network to meet demand during an unprecedented time.