Savings on every shipment...and more
Once your introductory discount ends, you'll still save on every shipment you send.† You can save as much as 30% depending on your shipping volume.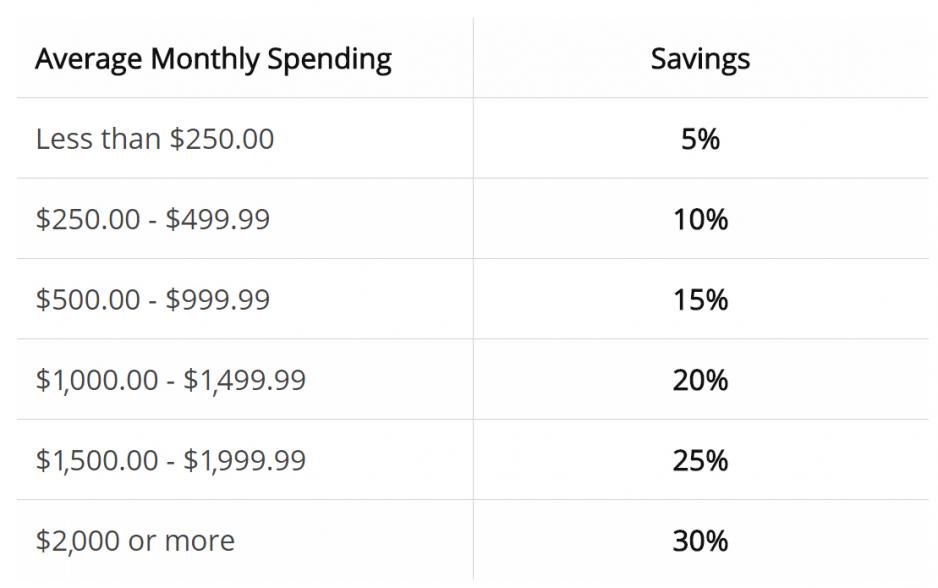 $ 0.00
Your monthly savings ($)
$ 0.00
Your annual savings ($)
Enroll your existing business account to start saving today!
Enroll Now
" We continue to use Purolator on a daily basis for our courier needs and have realized quantifiable benefits through their full suite of solutions. "
- Steve Tomlin, National Manager, Transportation, Canon
Ready to take the next steps?
Our experts are ready to answer your questions and help you create your solution for success
---
*Click here for the full set of Purolator Promotional Pricing Plans ("PPPP") Terms and Conditions.
†Your monthly discount is based on a tiered shipping spend threshold structure and calculated on your average shipping spend over the last six (6) fiscal months, as defined by Purolator. Enrollment in the Purolator Business Rewards program for existing Purolator business account customers may take up to 3 business days to take effect. Discounts offered through the Purolator Business Rewards program cannot be combined with any other Purolator discounts, promotions, savings plans or waivers. Certain terms and conditions apply. See Purolator Business Rewards Program Terms and Conditions for full details.