In recognition of International Women's Day 2023, we are spotlighting employees who identify as women, who inspire us to all collectively embrace equity. Purolator continues to promote and work on creating an equitable workplace for everyone. We have women thriving in diverse roles and leadership positions across the organization. 
Liz Pinkstaff, Global Senior Sales Executive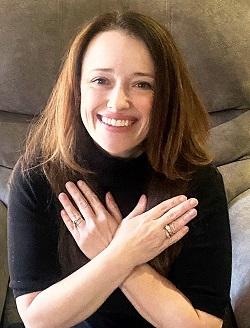 Liz Pinkstaff is a Global Senior Sales Executive with a focus on the industrial vertical. She has worked at Purolator International for three years and lives near Detroit, Michigan.
As someone who has worked in a male-dominated industry for most of her career, Liz is a strong advocate for equity in the workplace. That's why she joined Purolator International's Diversity, Equity and Inclusion (DE&I) Council a few years ago.
"Through the collaboration of our diverse team, we've advocated to make sure everyone feels heard and seen throughout the workplace," said Liz. "We have weekly meetings to support various initiatives that promote equity, including celebrations for Black History Month, International Women's Day, Juneteenth, modern families and more."
Importance of advocacy
Liz has seen the power that groups such as DE&I councils can have and why advocating for equity matters. During her career, she has seen a shift, where it has become more acceptable for women to be open about their personal lives.
"I have two sons – 23 and 16 years old. When they were younger, I did not feel comfortable discussing the responsibilities of motherhood at work," she said. "But I believe the workplace has evolved a lot. Today, women can actually talk about things that are happening at home with their kids without being afraid it will impact their manager's perception of their performance."
Liz appreciates that Purolator has a culture that cares and invests in all their employees' well-being and development. Purolator sponsored her to complete the Lean Six Sigma Green Belt, which makes her a leader in continuous improvement.
She uses these skills and her industry knowledge to seek out new manufacturing customers looking to import a wide range of parts and accessories for equipment, tools and machinery from the U.S. to Canada.
"I love working in this sector and sharing the benefits of Purolator's service with our customers," said Liz. "We offer seamless border crossing into Canada, expedited shipping options, faster transit times within Canada and excellent on-time performance. We're also really good at handling dangerous goods and continue to become a greener courier, which our customers value."
Raising sons who value equity
With her two sons, Liz instills in them that women are as valuable as men in every way and that women should be treated with dignity and respect. "I teach my sons to be inclusive of all groups of people and that advocating for people who are not being treated equitably is imperative," she said. "I always encourage them to learn about other cultures, religions, backgrounds and nationalities. We are a global society; we are all neighbours and everyone has something to bring to the table."
Sandra Macri, Unit Manager, Richmond, B.C.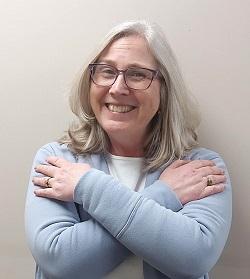 Sandra Macri has been a Unit Manager focused on processing international shipments at our hub in Richmond, B.C., for over two years. She also chairs the local Health and Safety Committee which involves interacting with departments to address concerns and ensure we are compliant with all Compliance, Safety, and Accountability (CSA) regulations.
Throughout her 20-plus years of management experience, Sandra has played a role in pushing for equity in male-dominated fields.
"For most of my career, I've been the only woman in a room full of men," said Sandra. "I've felt like the underdog sometimes and felt I needed to strive to be better. But I reminded myself that I'm confident and knowledgeable and that I can hold my own."
She admits that being the sole woman in some places where she has worked has not always been easy, and at times it has been intimidating. Prior to joining Purolator, Sandra said she sometimes had to speak up to her manager when co-workers crossed a line. She's grateful to have had a supportive manager who recognized Sandra's skills to lead their team because of her patience and her ability to encourage her team to achieve successful and meaningful results.
Building a more equitable world
Sandra has witnessed a lot of change and progress regarding women's rights and equity in the workplace over her career.
"We've come a long way. Back in the 1980s, I was told I had to wear a skirt of a certain length, and to make coffee just because I am a woman," she said. "Thankfully, I haven't experienced that in a long time."
Sandra has had a great experience while working at Purolator, especially because she enjoys her diverse team.
"I love it when people share about their cultures or their lifestyles," said Sandra. "I would rather be more educated than ignorant, so I'm always interested to learn new things."
Sandra applies her knowledge of diversity and equity from the workplace into raising her three sons. Sandra and her husband of nearly 33 years, Bruno, raised sons who grew up being inspired by their strong mother. She taught them all to contribute meaningfully to running and managing a household. The result? "They hold women in high regards," she said.
Shehla Arshad, Expert Solutions Architect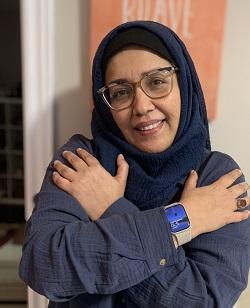 Shehla Arshad is an Expert Solutions Architect on our Information Technology (IT) team based out of our head office in Mississauga, Ont. With over 20 years of experience with our organization, she has worked on several large projects to enhance our web services and online shipping platforms. Shehla defines herself as a problem-solver by nature.
"I'm the happiest when people come to me with a problem," Shehla joked. "I'm the trouble-shooter, but I also do not want trouble. In my role, I need to anticipate problems and mitigate them. My job is very fulfilling. If I wasn't in IT, I would have probably been a doctor or nurse for the same reasons."
Confidence is the key to success
When Shehla started her career in Pakistan, there were very few women in IT or any other profession. Even though the tech industry was dominated by men, Shehla found herself in a better position after immigrating to Canada in the late 1990s.
"Despite growing up in a conservative society where women were disadvantaged, I had strong female role models around me, who raised me without gender bias. They inspired me to pursue my life and career. In my role, IT problems and questions don't have a race, ethnicity, gender, or religion. I can be flexible based on the needs of my team and where my time can provide support to a person, project or problem. This, to me, is equity," Shehla explained.
She considers herself well-acquainted with male colleagues and believes they value her work. "During my entire career in North America, I've never experienced bias as a woman," said Shehla, "In fact, most of my promotions or confidence came from my male managers. Nonetheless, I recognize that not all women are as fortunate, and there is still a strong need for action. I'm proud to have the opportunity to work for a company that recognizes this need and embraces equity."
Shehla has two daughters who are excelling in their respective fields. Her older daughter works in marketing and communications and her younger daughter is studying health science and aspires to be a paramedic. She is pleased that times have changed, and women are not only moving into new professions, but shining in their chosen fields everywhere in the world.