Purolator is honoured to be a recipient of the 2021 YVR Green Excellence Award presented by the Vancouver Airport Authority. The award recognizes Sea Island, B.C. businesses that demonstrate enthusiasm and innovation in green initiatives.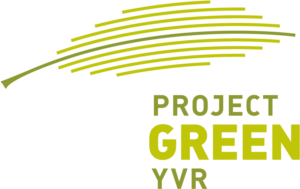 "British Columbia is a very environmentally friendly province, so we are proud to be recognized for our initiatives over the past few years," says Nathan Close, District Manager, Richmond Hub and Vancouver Island, Purolator. "Unfortunately, B.C. has recently been heavily impacted by climate change, so it is more important than ever that we reduce our energy use and waste generation."
Purolator was selected for this award because we were the first courier company in Canada to deploy all-electric step-vans. In addition to these vehicles, we also operate e-bikes out of our Richmond hub. We also recently undertook an LED lighting retrofit project to reduce our electricity consumption and improve the working conditions for our employees.
"As a leading Canadian organization, Purolator has a responsibility to take a lead in tackling climate change," says Mary Deguzman, Senior Manager of Corporate Social Responsibility, Purolator. "We are taking steps every day to reduce waste through actions like cutting down on single-use items and expanding our recycling programs. We have also installed water-efficient fixtures to reduce water usage."
Environmental sustainability is a key part of Purolator's business strategy, and we continue to set ambitious goals to reduce our impact and deliver for our planet.
Learn more about the YVR Green Excellence Award here.