We are honoured to win ContactNB's Award of Excellence for Digital Innovation. This award recognizes the implementation of new or enhanced technology, processes, reporting and/or organizational change to improve customer experiences. We received this acknowledgment for the digital improvements we've made to our Contact Centre, including our new telephony system — a cloud-based solution that takes our telephone system completely virtual — and our enhanced virtual assistant.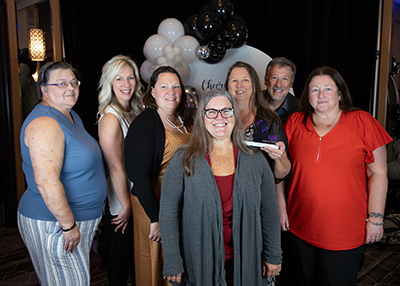 Our cloud telephony is voice enabled, uses intelligent routing to prioritize account customers and has improved quality, speech and data analytics tools. Our virtual assistant allows customers to schedule, modify or cancel pickups, track a shipment, order supplies, correct an address, request a redelivery or ask to hold a package for pickup. 
Customer-focused innovation is a top priority for Purolator. As we modernize our business, we continue to adapt to provide customers with new and improved service options that meet their needs. 
"Moving to the new telephony system required a lot of collaboration and was a true team effort; and having our efforts and success acknowledged with this accolade really means a lot," said Melanie Bowie, Senior Manager, Customer Care, Purolator. "Also, we have received a lot of positive feedback from customers who have used our new 24/7 self-serve options, which is another big reward for our team."
ContactNB represents the contact centre industry in New Brunswick. The organization focuses on industry growth, employee development and community awareness.