Purolator is aware that some customers have received an email and/or text message that appears to be from Purolator account or phone numbers. This email or text message (and any others like it) are not from Purolator. Our contact information is being spoofed, which is the sending of messages with a forged sender address.
We are investigating now to determine the origin of these messages, which are likely part of a fraudulent phishing campaign, and posting this message for our customers out of an abundance of caution.
Please see examples of a fraudulent email and text message sent to customers below. If you have received such an email or a text message please do not click on any links.
Prior to opening an email or a text message, if you are suspicious about the validity or origin of an email from Purolator, please contact us by telephone (1 888 SHIP-123) to verify that someone from Purolator sent it.
If you have received such an email or text message please report it to your local police agency and/or the Canadian Anti-Fraud Centre.
We appreciate your understanding.
Example of fraudulent email sent to customers: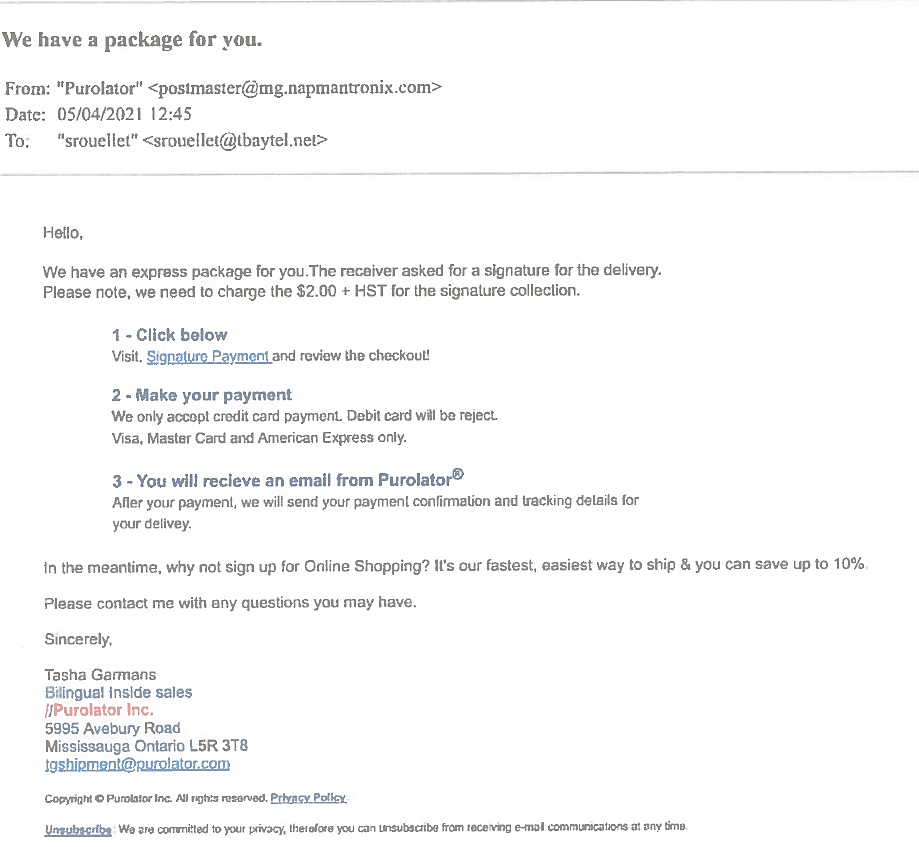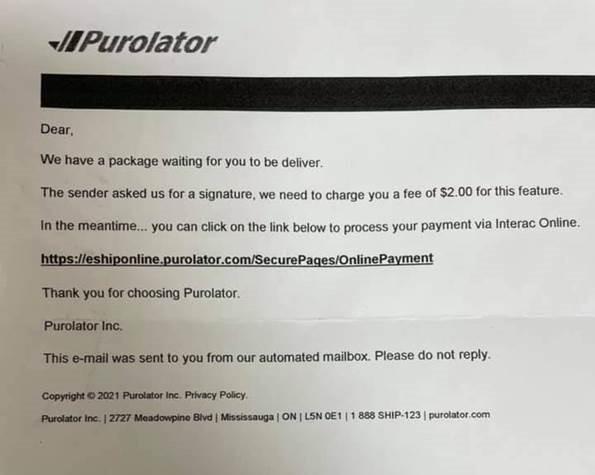 Example of fraudulent text message sent to customers: