Purolator's National Super Hub
The centrepiece of our growth and innovation strategy
We're committed to staying ahead of the changing needs of our customers, as well as the growing expectations of their customers. As part of this commitment, Purolator is making significant investments in growth and innovation over the next five years. We're excited to share the centrepiece of our growth and innovation strategy with you – our new $330 million, 320,000-sq-ft National Super Hub facility, strategically located in Toronto, Ontario with close access to four major highways.
Set to open in late 2021, this new facility will house world-class automation features, helping more customers get even more packages to their destinations quickly, safely and reliably. Moreover, our National Super Hub will support further growth, offering a scalable workspace to match demand during peak volume periods.
We recognize the importance of protecting our planet. That's why we've designed our National Super Hub to meet the high standards of the Toronto Green Standards program. To make this new facility a reality, we've partnered with Canadian and global industry leaders in engineering, logistics, manufacturing and project management.
Purolator National Super Hub orientation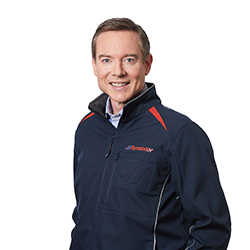 John Ferguson
President and CEO
Purolator Inc.
"We have consistently evolved over our 60 years to stay one step ahead of change and this investment will solidify our position to deliver the future for generations to come, creating opportunities at home, across North America and around the world for businesses, consumers and employees."
Get the latest info on all of our news, new partnerships, community updates, events and more.
 
Innovation in the news: Transforming our network, providing job creation and more
 
Follow all of the highlights of our delivering the future strategic initiatives
Previous
Next
Image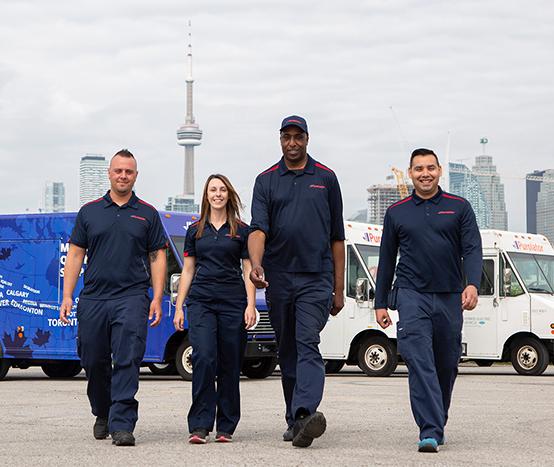 Purolator fuelling Canada's economic rebound by creating 1,100+ new jobs
Toronto, June 30, 2020
One year ago Purolator announced its plan to invest more than $1 billion in its five-year delivering the future growth and innovation strategy. During the past three months, the company has operated as an essential service and has been on the front lines of the dramatic change in Canada's supply chain, meeting the critical needs of businesses and Canadians as home deliveries rose 30 per cent alongside retail e-commerce sales that surged by up to 120 per cent.
Image
Purolator announces $1B investment to deliver the future
Toronto, June 25, 2019
Spurred by record volume and e-commerce growth, Purolator today announced its plan to invest more than $1 billion through a five-year delivering the future growth and innovation strategy. The announcement builds on the company's longstanding commitment to deliver unmatched service and ensures it remains at the forefront of the rapidly changing expectations of businesses, consumers and employees.
Sharing the development of our National Super Hub
View our latest progress as our new facility comes together!