Humbled to be delivering promises for Canadians
Our commitment to delivering promises during COVID-19
COVID-19 has changed every aspect of our day-to-day life. In these uncertain times, there is one thing that remains certain – delivering our promises. We've been behind the scenes since the beginning to continue to deliver essentials to people who need it most across the country. We may not know what the future holds, but we know what a promise is worth. We will continue to deliver our promises, so you can stay at home and stay safe. Together we will get through this.
Learn more about how Purolator is responding to COVID-19.
Feeling the Love
Customers across the nation are going above and beyond, doing their best to ensure our front-line workers are feeling appreciated and having some fun, while delivering through COVID-19.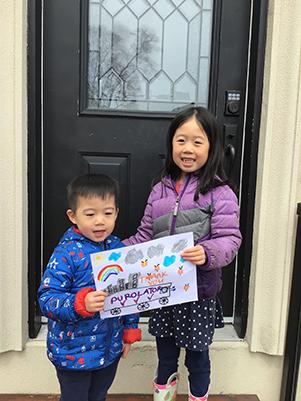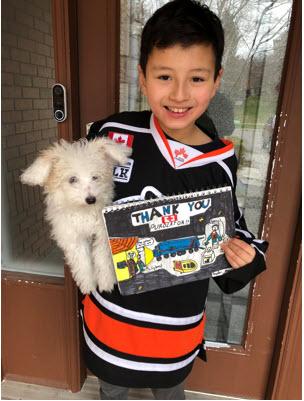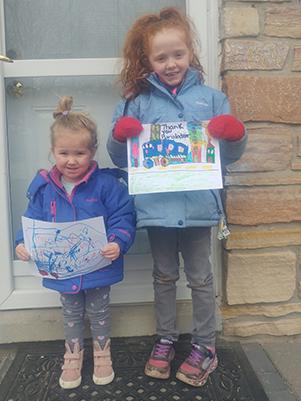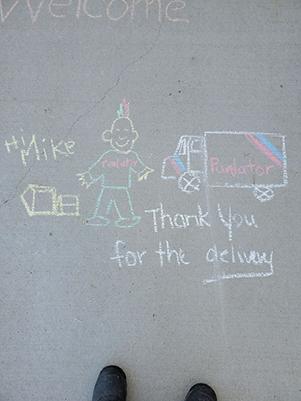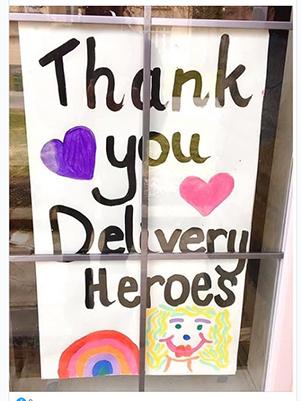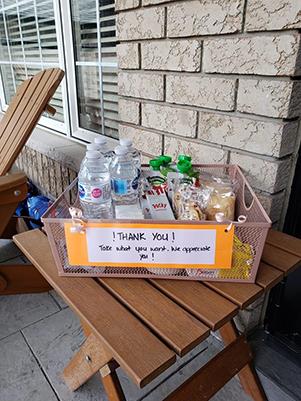 Featured Story
Our very own, Robin Hall, courier from Burlington and Oakville was recently featured in a Toronto Star article about the unsung heroes who help get us through the COVID-19 pandemic. Read all about it below or check out the full article here.
Robin Hall, Purolator utility courier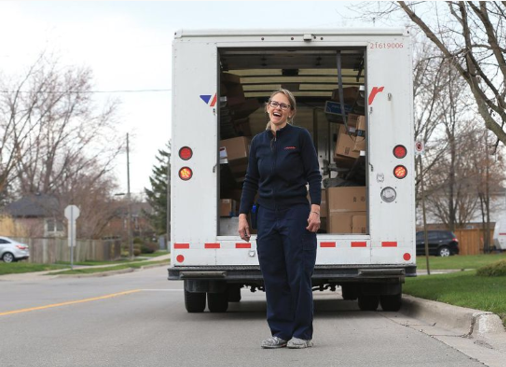 As she goes about her deliveries in Burlington and Oakville, Robin Hall looks for the drawings on the sidewalks, the rainbows in the windows, the signs that say, "We love you," or "Keep going." "I love seeing that," she says. "It brings a smile to your face." It never crossed her mind to not work. She has bills to pay, she loves her job and she knows what she does make life easier for others. "I can tell by our increased volumes that people are making us heroes almost whether we want to be or not," she says. "I don't feel like it, but I feel like they think that I'm a hero." As people stay home, she is busier than ever, and the company and her union have kept her well stocked with gloves, wipes, sanitizer and disinfectant, which she uses every hour on the truck: "I spray myself down, too." She has always loved being in control in the big white truck — called "curbsides" in the business. She motivates herself to do so many stops an hour — she thrives on that, along with the physical workout, and the feeling of delivering a much appreciated and awaited parcel. Her children ask her why she is working such long hours, but she sees it as her way to help "minimize the disease by keeping people out of the stores." A few weeks ago, one doctor was so grateful for the medical supplies she brought that he gave her a box of gloves, a bottle of disinfectant and a big tin of cookies. "I was so overwhelmed," she says. "It took me by surprise." The job is a little lonely these days: "I don't get to talk to anyone because we don't require signatures anymore." Now it's mostly eye contact, nods and setting packages 10 feet from the front door. Most people are grateful for those precautions, but a few have grabbed boxes from her hands. "In the end I just want to be able to come home and leave the virus away so that my four kids and me and my husband are safe," she says. She is "thrilled" that people are still shopping – and not just for the essentials. She's delivered her fair share of shoes, school supplies, crafts and toys. "I'm afraid one day people are going to have no money and then they can't shop and then I don't have a job. I know other couriers would be like, 'Oh, why do you say that?' But I think it's so important to keep things moving." There are fewer cars on the road, but the people walking on the street smile, nod, and say thank you, even though she's not delivering to them. When she sees children, she'll honk her horn in a musical beat to try and get a laugh. "I try to make it fun," she says. "That's what kind of keeps me going."