Your invoice provides a quick overview of all of your shipments,
along with details of each individual shipment.
Image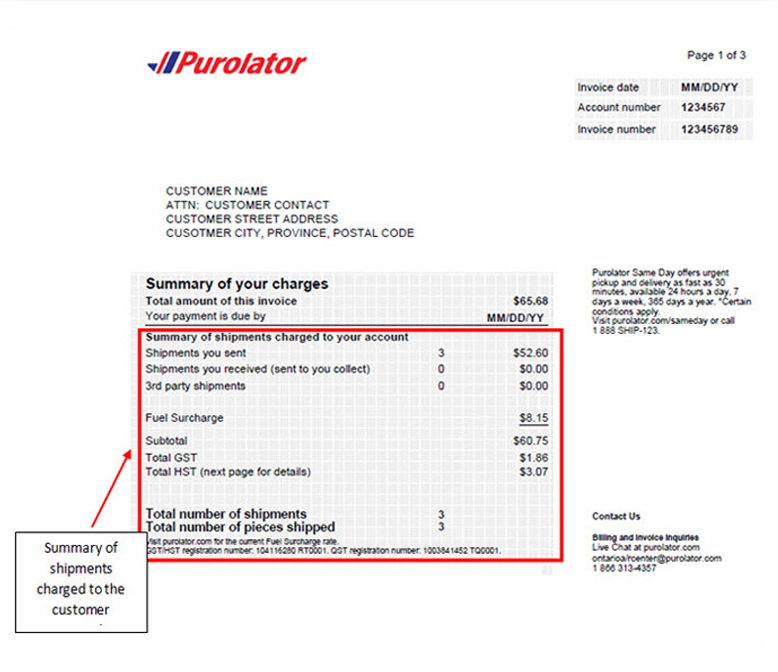 Summary Page
This page of your Purolator invoice provides an at-a-glance view of your shipping activity and total charges during the billing period.
Invoice Details Page(s)
See complete details including costs, of each shipment sent within the billing period.
Image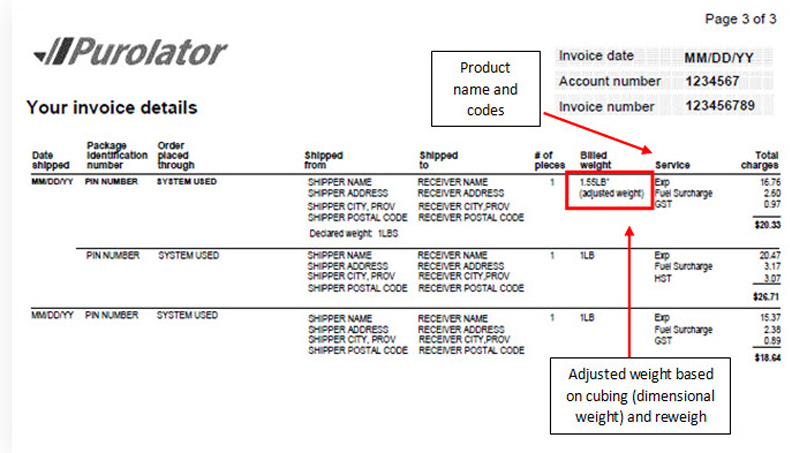 Image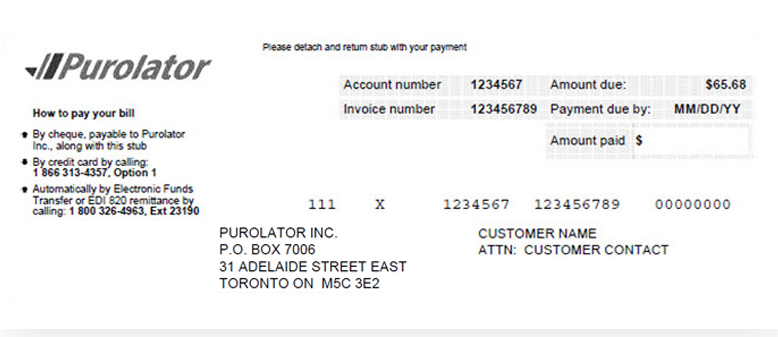 How-to-Pay Page
This page includes a remittance stub to be returned with a payment made by cheque. It also offers additional payment options.
Product & Service Codes
See the legend for various codes that may be featured on your invoice.
Image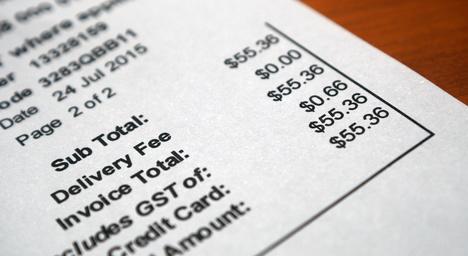 More Business Offerings